Coin Information: Tantalus S/N 31083
Click coin image to view at maximum resolution.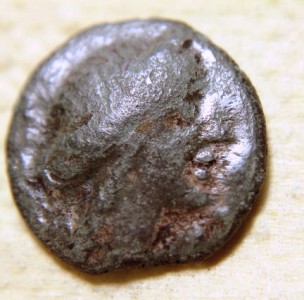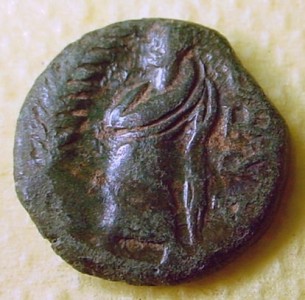 Image Rights: Copyrighted by User = Free to Reproduce with Copyright Holder Acknowledgement
This item has been viewed 712 times.
Coin type:
Celtic
Entered by:
gtibbles
Added on:
May 19, 2008
Region, Tribe:
Southern Gaul, Volcae-Arecomici
Coin:
Bronze
VOLCAE - Diademed head of Artemis right
AREC - Togate figure standing l., with palm frond to left
Mint:
Longostaletes or Nemausus (74-44 BC)
Wt./Size/Axis:
1.80g / 13.5mm / -
Rarity:
Rare
References:

Scheers Lyon 92-98
BM III 215-30

Acquisition/Sale:
$100 $0.00
Notes:
Mar 10, 12 - NOTE: THIS COIN IS FOR SALE, PLEASE CONTACT.




Comments:
[+ Post Your Own ]
No comments have been posted for this coin.Comments are not being accepted for this coin.