Coin Information: Tantalus S/N 41018
Click coin image to view at maximum resolution.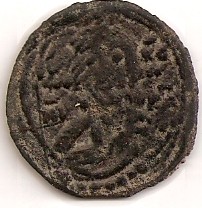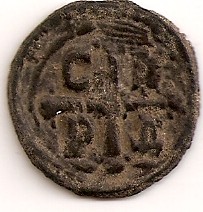 Image Rights: Copyrighted by User = Free to Reproduce with Copyright Holder Acknowledgement
This item has been viewed 283 times.
Coin type:
Byzantine
Entered by:
mrichter (Seller rating: 5.0 out of 5, based on 13 buyer responses)
Added on:
Dec 8, 2011
Ruler:
Romanus IV Diogenes
Coin:
AVF, overs Bronze Follis
IC XC NI KA ( - Bust of Christ facing, holding Book of Gospels, behind corss with
CBPD in quarters (for - Cross with globus and two pellets in each extremity, X at the center,
Mint:
Constaninople (1068 - 107)
Wt./Size/Axis:
3.60g / 25mm / -
References:
Acquisition/Sale:
Rudnik Numismatics Electronic 12/4/11



Comments:
[+ Post Your Own ]
No comments have been posted for this coin.Comments are not being accepted for this coin.